The Original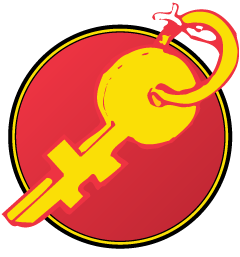 Fort Débrouillard is a multidisciplinary outdoor adventure centre. It features a series of challenging adventure trails, testing the mental and physical abilities of participants. Courage, initiative, the desire to surpass oneself, team spirit and resourcefulness all come into play.
55,00 $ (per person,taxes included)
For participants 7 years old and over, this event-filled adventure trail lasts 6 hours. Teams are made up of 5 or 6 people. Each team participates in roughly 10 events throughout the day. As opposed to the Rover adventure trail, teams are not escorted by Fort Débrouillard staff from one event to the next. Teams must report to the dispatch table to be assigned an event at a specific location. Traveling to each event is done autonomously. A Fort Débrouillard staff member is, however, present at each event site for instructions and safety.
Duration: approximately 6 h
For ages 7 and above
Outdoor laced footwear required
Required change of clothing and footwear
Players: 8 minimum
Meal not included
Teams of 5 to 6 players
Meal option
Menu #1:
11,95 $ (+tx)
Hot dog (2), coleslaw, chips, and a granola bar.
Beverages included.